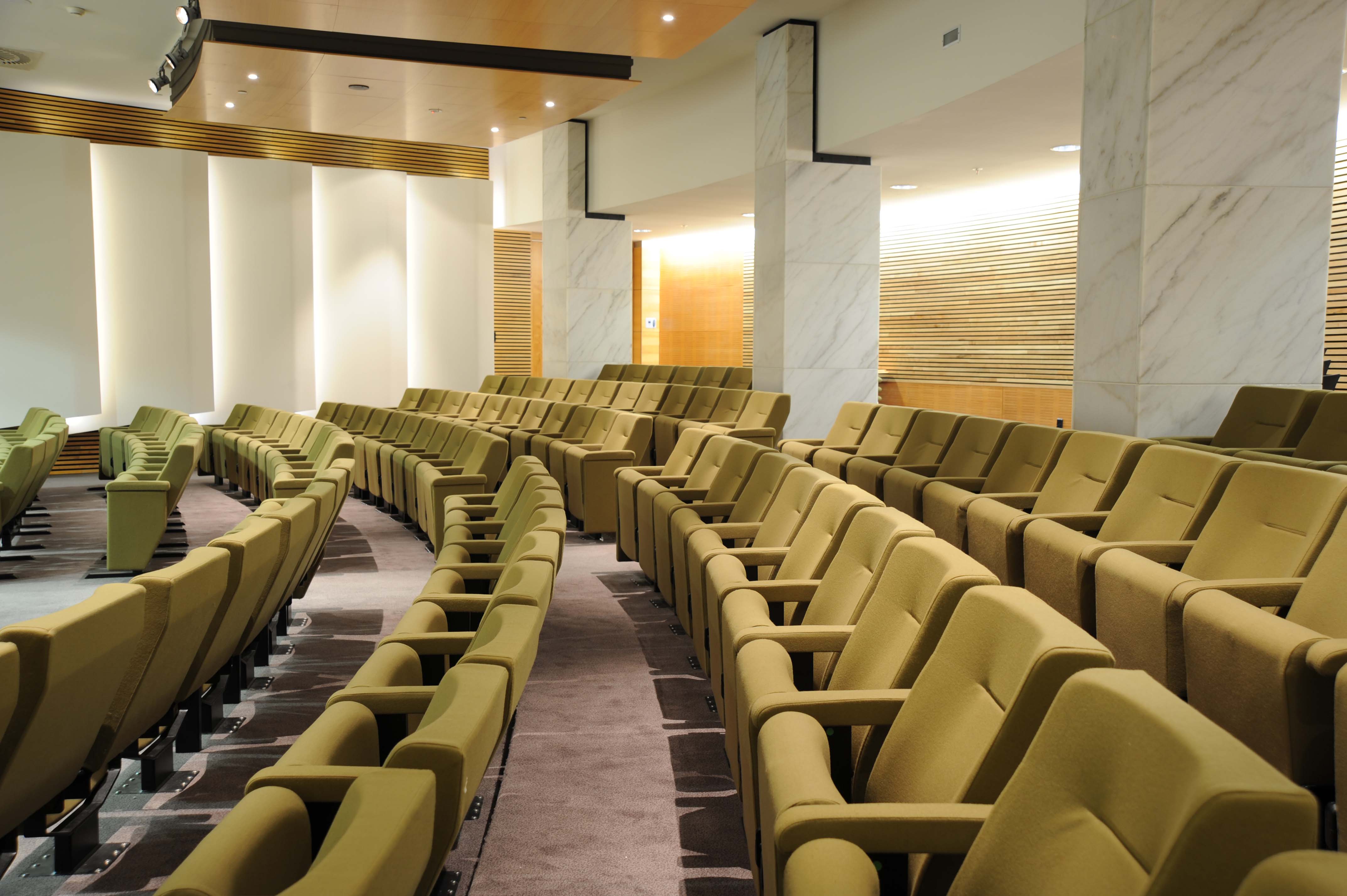 Viva seat
Theatre seating
Designed in New Zealand specifically for conference, theatre, convention and public seating spaces, the Viva is a comfortable, modern theatre seat. The Viva is fully upholstered with an ergonomically contoured seat and base designed for optimal comfort. The seat has a gravity lift for quiet and smooth operation.
The Viva is available in various seat centres from 500mm, and three back angles are available. It can come with timber veneered outer back, pedestal leg, side legs or riser mount, aisle lights, row identification and seat numbers.
We partner with Warwick fabrics for customers wanting a premium fabric range. See available Warwick fabrics here.
Alternatively see our standard colour range below.
Enquire now using the button below to get instant information & pricing about the Viva seat.
Material

Steel, cold molded foam, upholstery

Finishes

Upholstery selected from options below

Dimensions

Height: 34.1-34.4 inch

Width: 19.7-22.8 inch

Depth: 17.3-18.9 inch

Seat Height: 17.7 inch

Warranty

5 year commercial warranty