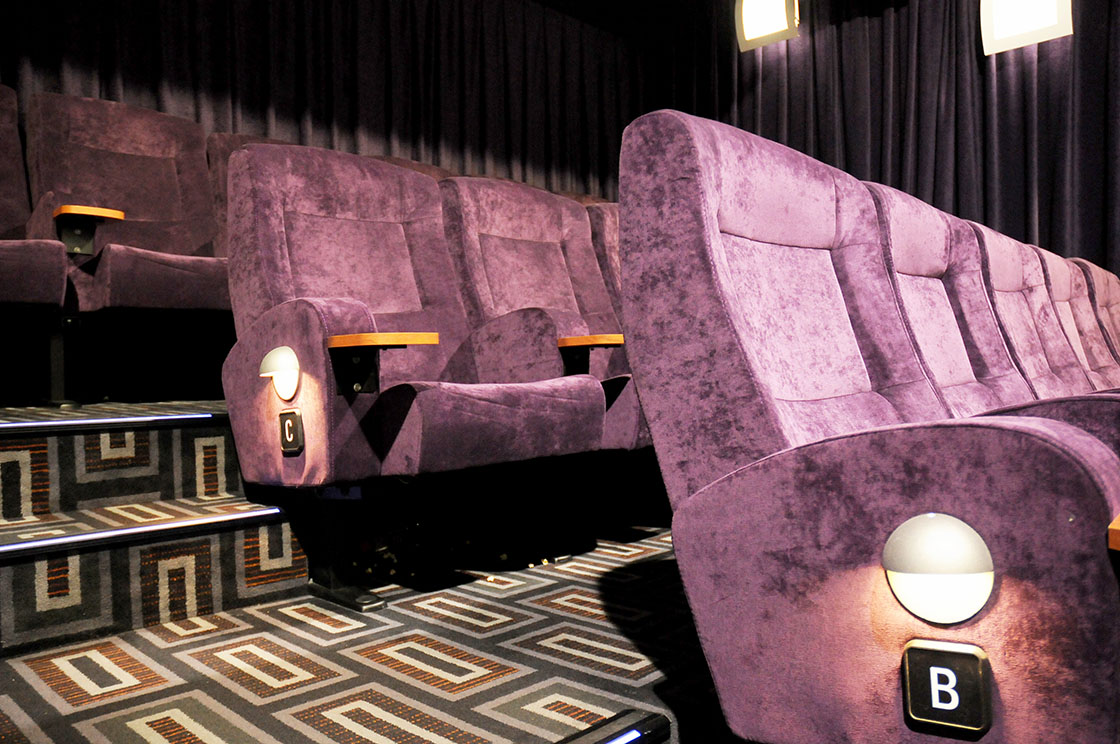 Town Hall cinemas
Cinema seating
The Rangiora Town Hall Cinemas in Canterbury, New Zealand were originally built in 1926 and the main hall had the first cinema screen to open in Canterbury. Seating 600, the theatre was designed for both moving pictures, and live performances and in the following years, the cinemas underwent many alterations including, most recently in 2014, a post-earthquake upgrade and refurbishment.
Alloyfold's Effuzi Mojo cinema seat in red and purple upholstery was chosen to marry the historical charm of the cinema with the modern comfort of large seats fitted with tablet arms so that patrons could enjoy food and beverages, gold class style.
Alloyfold installed the cinema seating as part of a larger project that also included the installation of the Town Hall Theatre which used Alloyfold Beethoven theatre seats and Estillo convention seats. The project was completed in time for the grand opening of the venue in March 2015.
Products

Effuzi Mojo cinema seat

Quantity

600

Location

Rangiora, NZ

Year Completed

2014