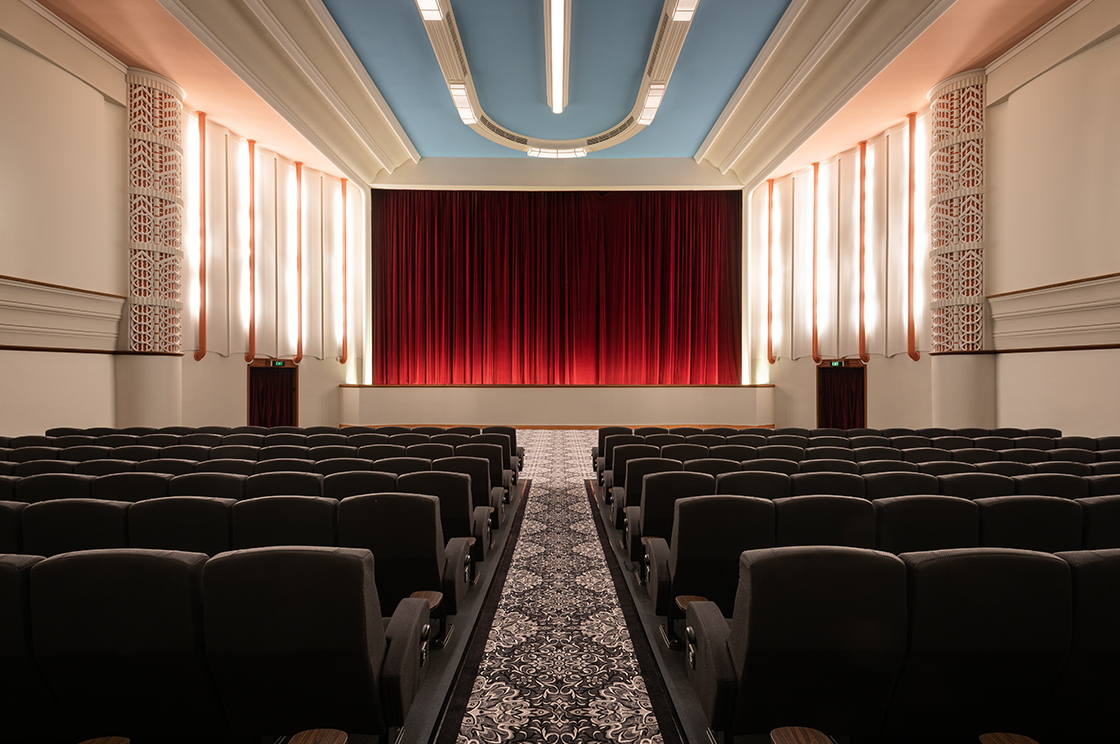 Regal theatre
Cinema seating
The Regal Theatre in Adelaide was originally known as the Princess Theatre, and opened in November 1925. After numerous ownership changes and renovations, it was restored to its former art deco glory in 2020.
The theatre was given a fresh coat of paint, a full restoration of the interior woodwork and a complete recarpeting. Additionally, 511 new cinema seats were installed - the Alloyfold Mojo cinema seat in Charcoal Rhombus was chosen. It was important that the chairs didn't overpower the decor, but instead complemented the character of the building. Because of its comfortable & ergonomic design, the Mojo also ensures patrons have an enjoyable cinema experience.
Alloyfold completed the installation of this job without incident. We also removed the old cinema seats, taking away this stress from the Regal Theatre team. This was done extremely efficiently with the whole removal and disposal process only taking 2 days.
Products

Effuzi Mojo cinema seat

Quantity

516

Location

Adelaide, South Australia

Year Completed

2020