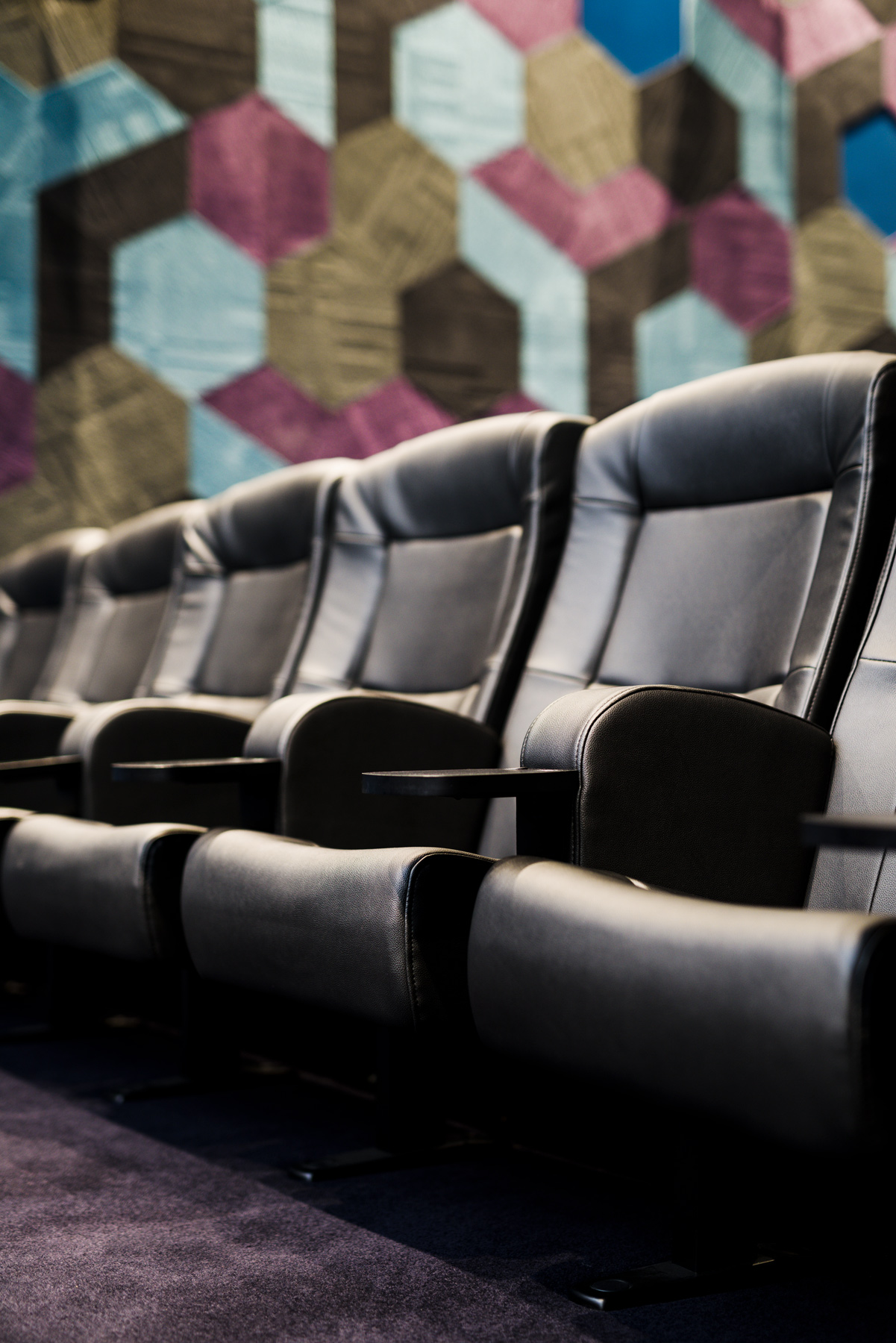 Effuzi Mojo cinema seat
Deluxe cinema seat
The Mojo cinema seat is superbly designed and engineered. It features a wide back for extra comfort and privacy. All the internal steel framework is robotically-welded for strength and durability. The zipped-on upholstery covers of either foam-bonded fabric or leather, make for easy maintenance or replacement.
The cushion incorporates varying density, multi-layer, cold-molded polyurethane foam. The lounge-style arm provides extended forearm support and extra wide arms are available.
Optional upgrades include cup holders, drink tables, aisle identification, seat numbers and LED aisle lighting.

We partner with Warwick fabrics for customers wanting a premium fabric range. See available Warwick fabrics here.
Alternatively see our standard colour range below.
Enquire now using the button below to get instant information & pricing about the Effuzi Mojo cinema seat.
Material

Steel, cold-molded foam, upholstery

Finishes

Leather, vinyl or fabric upholstery chosen from selection below

Dimensions

Height: 40.4 inch

Width: 23.6 inch

Depth: 28.3 inch

Seat Height: 17.3 inch

Warranty

5 year commercial warranty