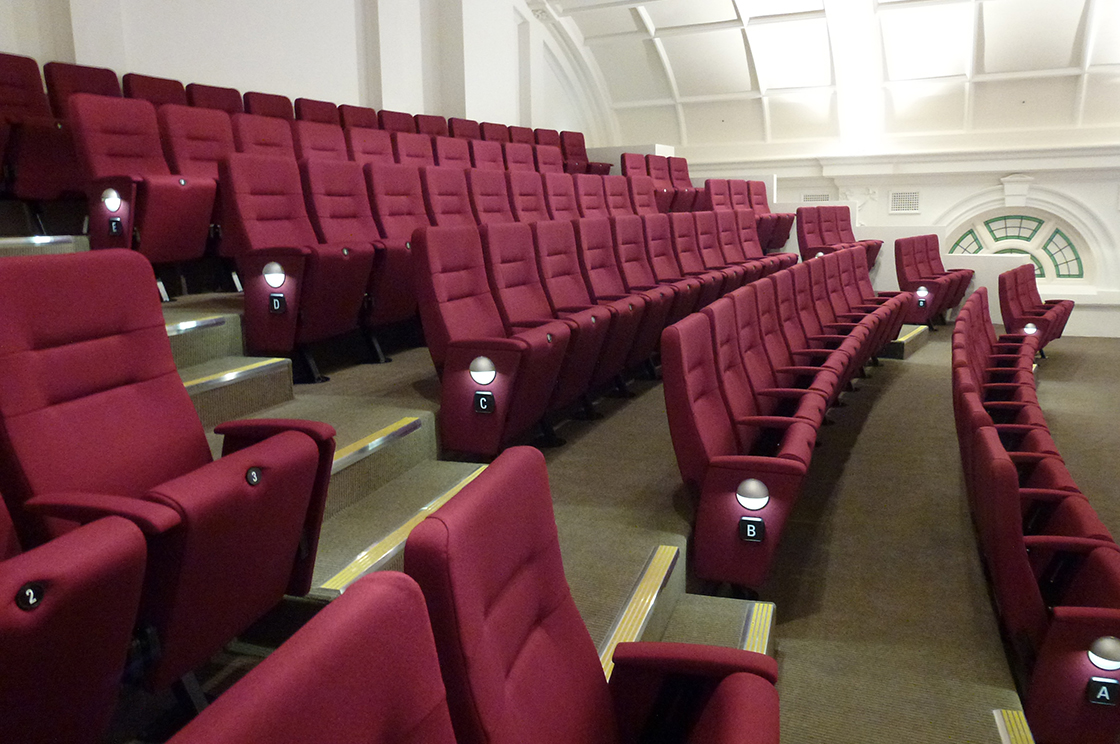 Adino seat
Theatre seating
The Adino auditorium chair is superbly designed with clean lines and premium comfort. The Adino is comfortable over long periods of time and is available in a variety of options to suit any venue requirements. A perfect choice for venue seating, conference room seating, convention seating, auditorium seating, or fixed seating at music halls and assembly halls.
The Adino has a strong steel framework for long lasting strength and durability.
It features lateral support and a bolster at the front for maximum ergonomic support, and comfort over longer periods of time.
The seat base is a gravity tilt system which pivots in a maintenance free, self-lubricating pivot block.
Configurations:
Acoustic under-seat pan and/or timber veneered outer back, pedestal, side legs or riser mount versions, seat number, row identification, aisle lights. Can be installed in either curved or straight rows.
We partner with Warwick fabrics for customers wanting a premium fabric range. See available Warwick fabrics here.
Alternatively see our standard colour range below.
Enquire now using the button below to get instant information & pricing about the Adino seat.
Material

Steel frame, multilayer foam, upholstery

Finishes

Upholstery selected from options below, timber arms available

Dimensions

Height: 39.8-40.2 inch

Width: 20.1-21.9 inch

Depth: 17.3-19.1 inch

Seat Height: 17.7 inch

Warranty

5 year commercial warranty