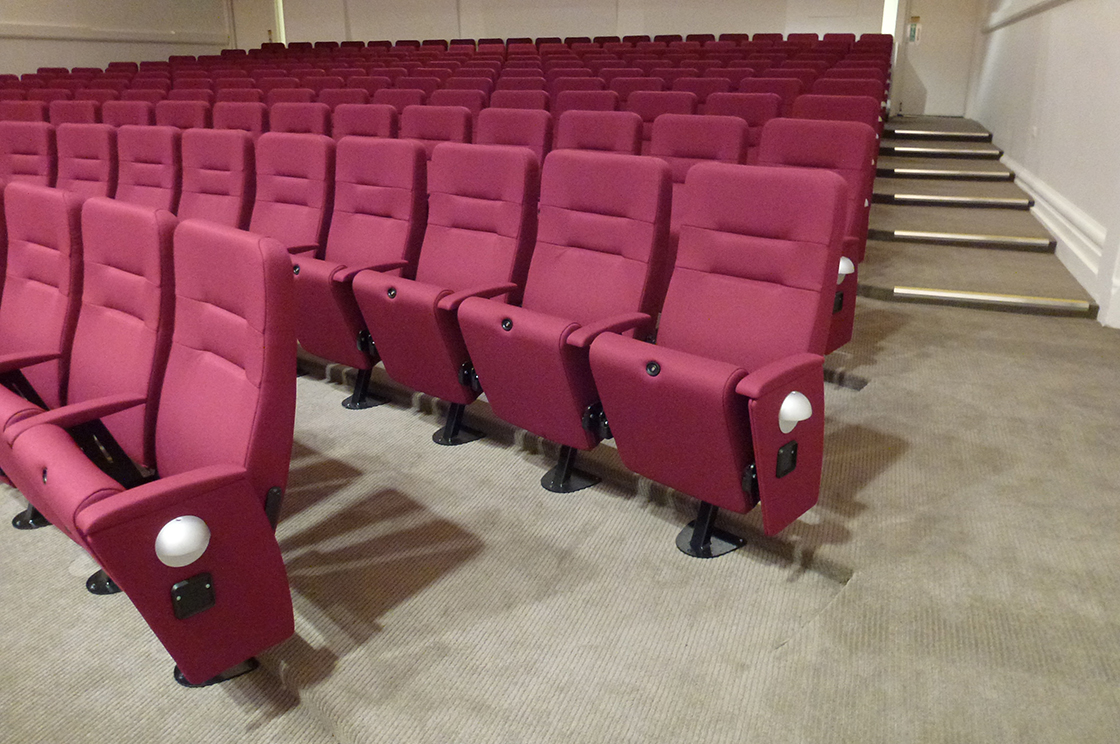 Melbourne University Melba Hall
Theatre seating
Renowned for the finest acoustics for chamber music in Melbourne, Melba Hall is located in the Conservatorium Building at the Melbourne Conservatorium of Music. Melba Hall houses two of the finest Concert Steinways in Melbourne, and is a highly sought after venue for solo recitals and for professional recordings.

This elegant 340-seat concert hall first underwent major restoration and refurbishment in 1986 under the direction of leading architect Darryl Jackson. The restoration and refurbishment assured the building's functionality as well as its old grand style. Jackson's theory was that widely spaced aisles and plush seating add to the pleasure of the concert experience, which in conjunction with translucent stained glass windows and the polished wooden stage has lent itself to be admired for its inviting ambient atmosphere.

Recently refurbished again to support Jackson's vision of positively contributing to the concert experience, Alloyfold's Adino auditorium chair sits proudly in this hall.
Quantity

340

Location

VIC, Australia

Year Completed

2013