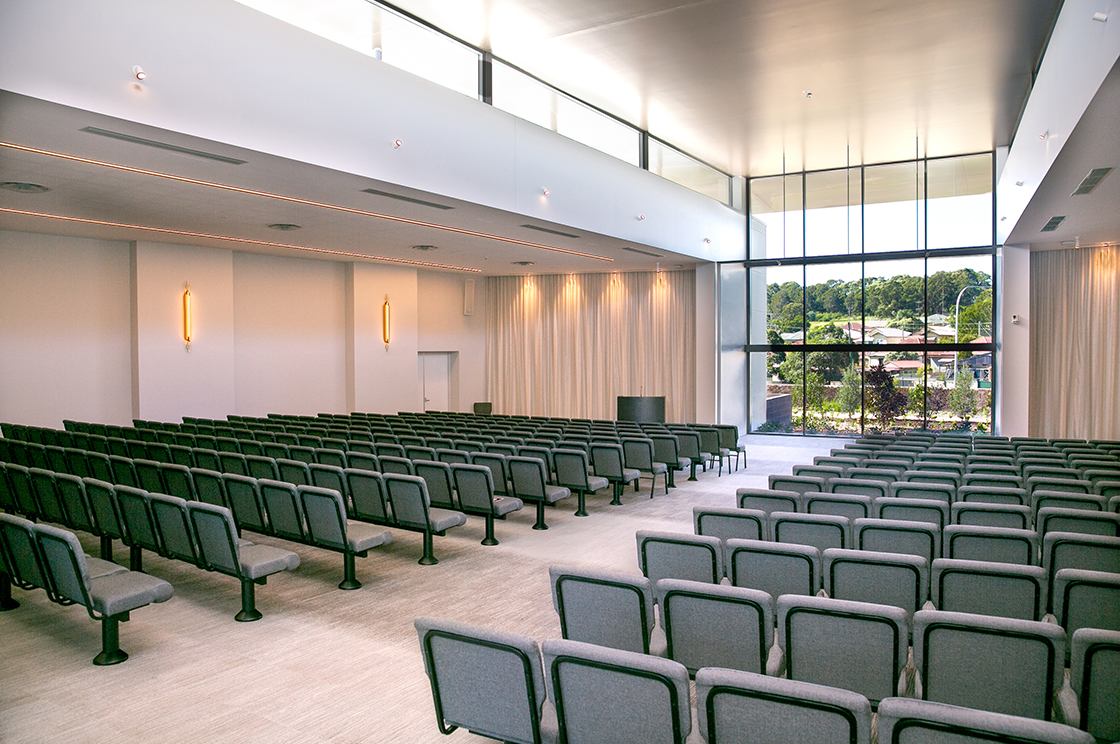 Pettigrew Family Funerals
Church seating
In 2020, Pettigrew Family Funerals finished their new head office in New South Wales. The project took 4 years to complete, and was started in honour of the family's late father. He wanted to be able to offer families a large and beautiful facility to remember and celebrate their loved ones. The project was inspired by this wish, and is now the largest funeral facility in New Zealand & Australia.
Alloyfold had worked with Pettigrew Family Funerals on two previous projects, and so naturally, we were chosen to supply the seating for this new building. Our church chair was chosen for the project because of the dimensions, allowing 550 seats to fit into the space, and the cost meeting the required budget. Having the chair on beam & bolted into the ground means the room is always tidy, and the chairs don't move out of line.
The new building is an amazing space with high ceilings and abundant natural light. The chapel area where our church chairs are installed has soft, natural colours, and the chairs needed to complement this without being overpowering in the tranquil room. For this reason, a dark grey fabric and a silver vein frame were chosen.
The hardest part of the project was sourcing building materials during a global pandemic - many finishes had to be changed last minute as the original product was unavailable.
Quantity

550

Location

NSW, Australia

Year Completed

2020