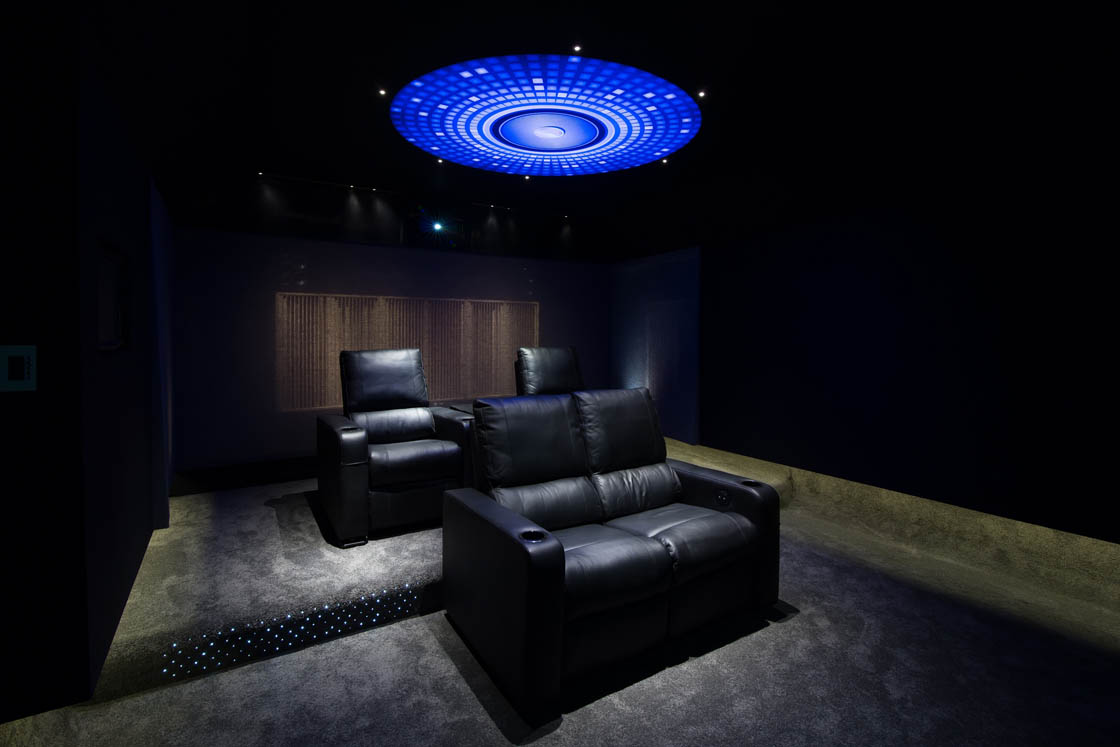 Intellisys theatre
Cinema seating
Intellisys is a company specialising in Home Automation, A/V and Theatre design/implementation based in Whangaparaoa, New Zealand. In 2012 Intellysis set up a demonstration theatre incorporating Alloyfold Tchaikovsky cinema seats with D-Box motion master mechanisms installed.
D-BOX is a high-technology motion system that takes the home movie experience to a new level. With its unique, patented technology, « D-BOX Motion Code™ » motion effects are specifically programmed for each film, TV series or video game, and sent to a motion-generating system integrated within either a platform or a seat. The resulting motion is perfectly synchronized with all onscreen action, creating an unmatched, realistic, immersive experience.
Contact Intellysis to purchase Alloyfold Tchaikovsky, Brahms or Bach seats with D-Box motion installed or for a complete home theatre design, with state of the art technology.
"With the rebuild of the Intellisys Cinema we had a requirement for a high quality leather reclining cinema seat, that was not only contemporary and comfortable, but was able to be seamlessly integrated with our D-Box motion control. Alloyfold seating addressed all of the above with their luxurious leather cinema seats. The range of models, colours and finishing options allowed us to choose the most suitable seats for our cinema, and their excellent customer service made the whole process a great experience."
Des Dass, Managing Director, Intellisys Ltd
Products

Tchaikovsky recliner

Quantity

4

Location

Whangaparoa, NZ

Year Completed

2012