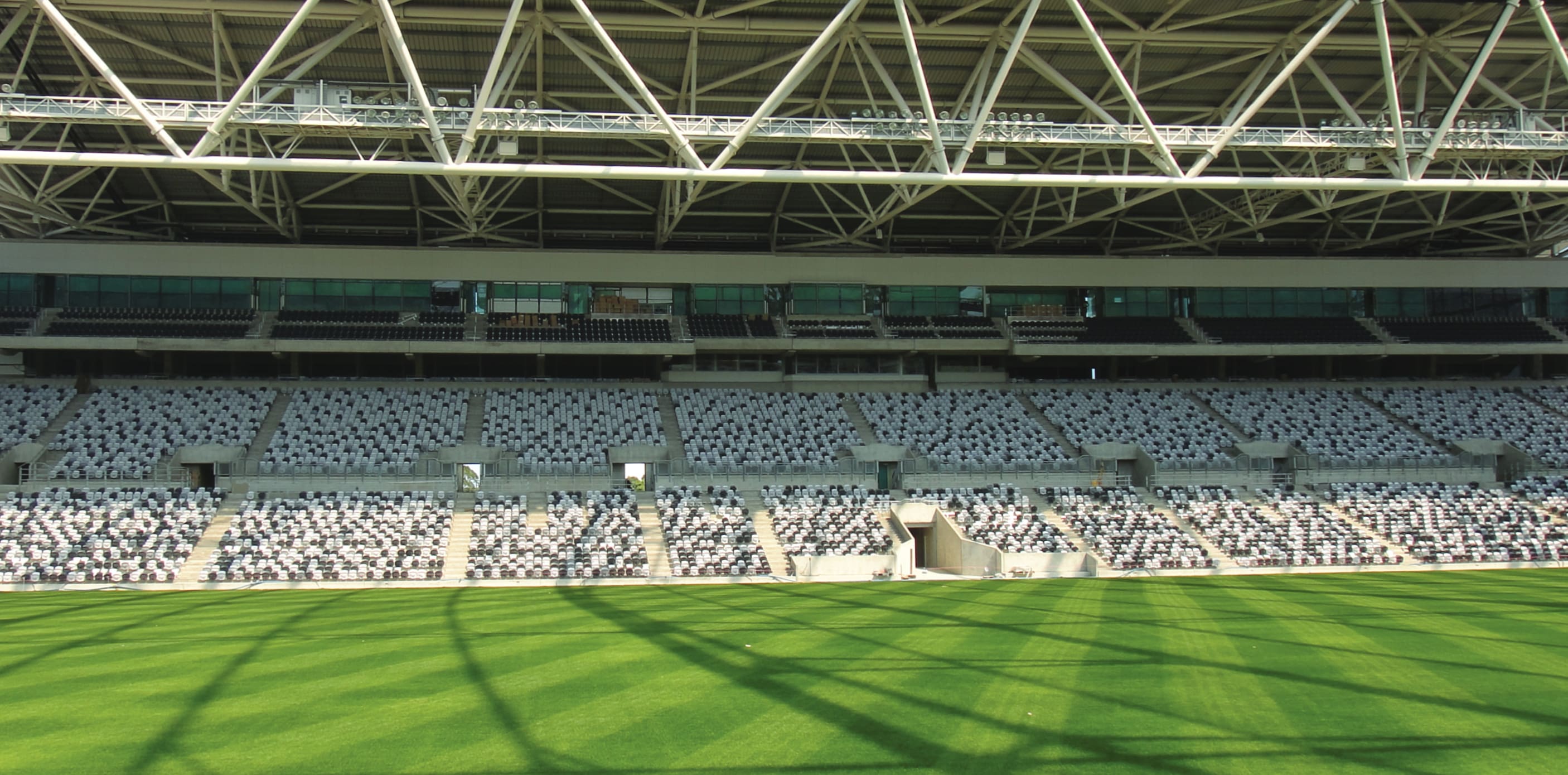 Forsyth Barr stadium
Stadium seating
Dunedin's Forsyth Barr Stadium is New Zealand's largest indoor arena and the second largest in the southern hemisphere after Melbourne's Telstra Stadium. The Government contributed $15 million towards the stadium, at University Plaza Dunedin
The Otago Stadium provides an unbeatable atmosphere as the country's only fully enclosed, natural turf stadium. The pitch itself is something special, being the first time worldwide that natural grass has been grown under a fixed roof.
The fixed, transparent ETFE roof keeps the temperature inside the Stadium between 3-4 degrees warmer in summer and 2-3 degrees warmer in winter, ensuring the ultimate experience for spectators, players and performers. This world-class facility hosts a range of sporting, entertainment and cultural events - whatever the weather.
The North and South stands have a permanent seating capacity of approximately 20,000 spectators of which 18,000 are Alloyfold's Albany stadium chairs. The Albany seat colours were selected to ensure the maximum reflection of light to enhance the natural turf growth whilst providing favourable results for television media regardless of spectator numbers.
Quantity

18000

Location

Dunedin, NZ

Year Completed

2011