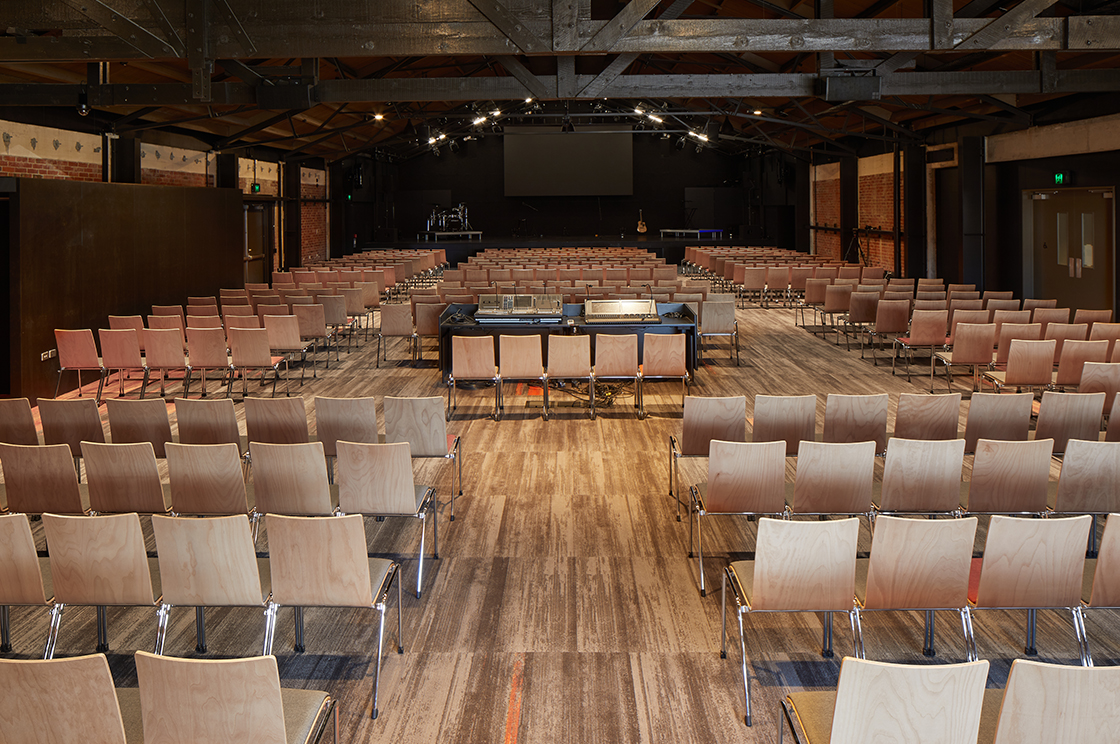 Majestic on Durham
Conference & Convention Seating
In 2020, Alloyfold supplied 450 of our Hagen conference chairs to Majestic for their new church project.
Prior to the Christchurch earthquakes, Majestic held their services in the heritage art deco building Majestic House on Manchester street. Unfortunately, this building was badly damaged in the earthquake, and later demolished, meaning Majestic had to find new premises.
They began the huge task of developing a solution that would meet the needs of the many different groups and communities within the church. It was important to create a space that could hold weekly services and gatherings, but also provide facilities for other community activities.
The solution is a hub-like group of different buildings, each with their own history and aesthetic. These different buildings are connected, but all create different spaces for various activities and ventures. There is a large sports and recreation area, a commercial kitchen, sound and editing studios and a large auditorium, among other things.
The main auditorium is situated in the old Mace Engineering Building, and it was important to the church that this history be incorporated into the new complex. The look of the old & new together was something the designers wanted to achieve, and they believe that it is important to celebrate the history of not only their buildings, but the whole city.
Our Alloyfold Hagen conference chairs are used in this main auditorium, and were chosen with Warwick fabric in Slate and Mansia Spice. Our team worked closely with the church and their designers to choose the perfect fabric that would highlight the pops of colour in the carpet, as well as the exposed brick walls. The building has a number of timber features throughout, making the timber of the seat back a big selling point because of the consistency of style.
The Alloyfold Hagen chair not only looks great in the space, but is also a very practical choice, especially with the flexibility required by the church. The chairs are designed with integrated linking which looks seamless and creates neat and organised rows. The Hagen conference chair also stacks up to 10 chairs high, very compactly, saving storage space.
Quantity

450

Location

Christchurch, NZ

Year Completed

2020