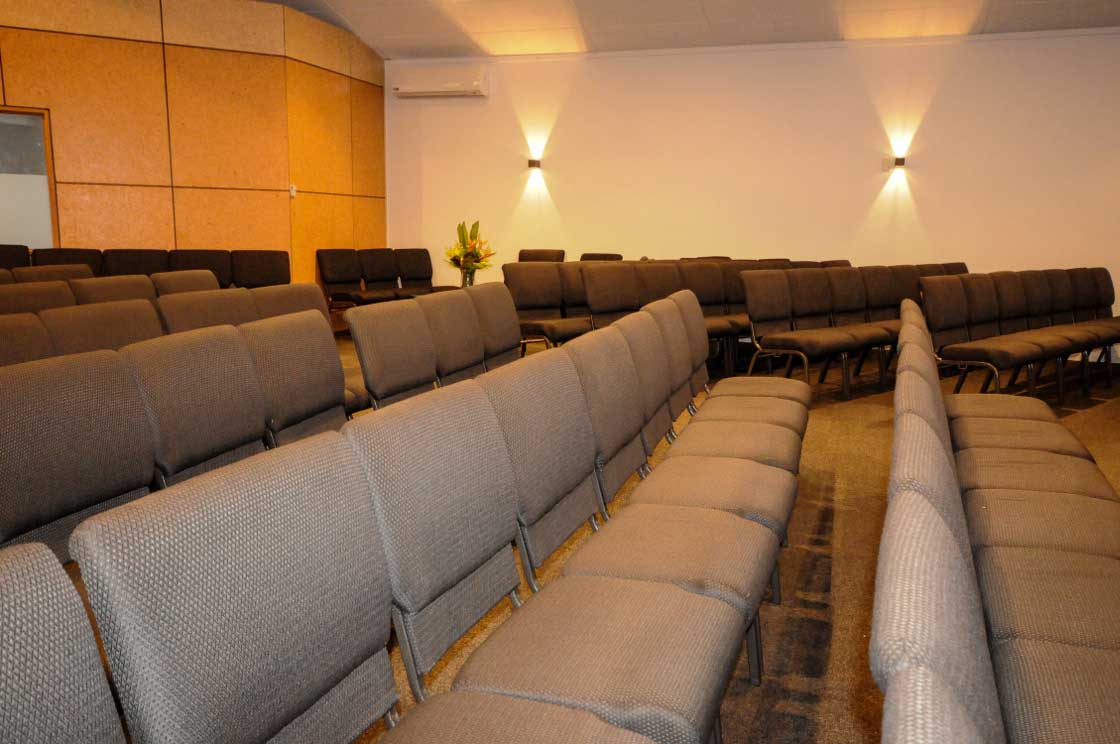 Grace Vineyard church
Church seating
After the devastating Christchurch Earthquake in 2011, Grace Vineyard Church in Christchurch, New Zealand closed their city venue until repairs could be made. Starting all over again meant new seating and the Church's Project Manager Tony Walter, contacted Alloyfold.
After a sample approval process, the church decided on 700 Standard Church Chairs with a further 300 chairs to be ordered when their new church on a new site is finished.

Tony Walter says:
"We found Alloyfold excellent to deal with right from the initial enquiry to the chairs arriving. They were very helpful providing advice on both fabric and chair frame options. I really liked the business model they use which means as well as providing a quality product the profit is used to help members of the community. In our case we had a deadline in place to re-open our building. The chairs arrived ahead of the promised delivery date which we really appreciated. Our congregation are delighted with the chairs, giving us regular feedback on how comfortable they are and yet easy to move around when required. I highly recommend Alloyfold if you're in the market for chairs."
Quantity

1000

Location

Christchurch, NZ

Year Completed

2011